Asystom, a benchmark company in predictive maintenance for Industry 4.0, has designed and marketed a universal, turnkey, stand-alone solution for monitoring equipment and preventing breakdowns.
Flexible, adaptable and scalable, it is already installed on many industrial sites in different sectors (e.g. steelworks, automotive, aeronautics, pharmaceutical laboratories, water and waste treatment, food, energy), covering a wide range of use cases. Its innovative technology takes the detailed operating footprint of a machine, to then monitor it in real time, and then give the earliest possible alert of any drift or malfunction. The objective being to improve the productivity and thus the profitability of the production units by avoiding unscheduled shutdowns.
Measurements of a machine are taken via external multi-sensor devices to measure its state of health, detecting anomalies and drifts from its normal operating footprint. Integrating connected, energy-efficient electronics, non-intrusive and compact, the devices are positioned directly on the equipment to be monitored, without the need for additional wiring or other modifications.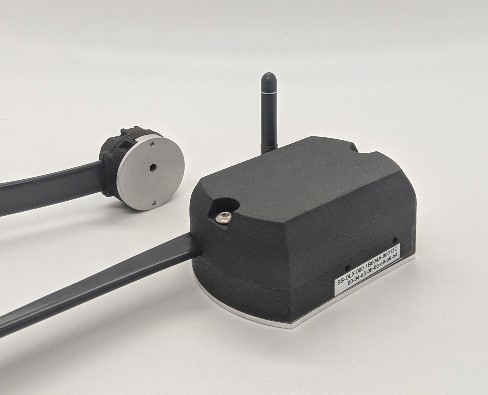 Thanks to algorithmic innovations, Asystom devices process a large number of complex data and transfer them in real time. The devices integrate multiple physical parameters sensors (up to 9 parameters) to predict industrial equipment failures and to determine their causes.
The measured data are transferred safely to server-based storage via a wireless LoRa (Long Range) network, using encrypted data transfer, whilst network deployment does not incur additional installation burden.
Operating alerts, diagnostic tools and device set-up all run on a single web-application.